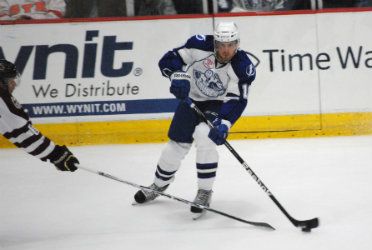 By Jeremy Houghtaling

Alex Killorn certainly doesn't seem like a rookie.
With nearly as many playoff games as regular season, the 6-foot-1, 201-pounder is quietly piling up points like a veteran.
Registering six points over his first seven games in his first full professional season with the Syracuse Crunch, Killorn is improving on the impressive pace he set during his first taste of pro hockey last spring.
"When he came in, the game slowed down for him right away, within a couple of games," Crunch head coach Jon Cooper said. "You look at some of our other rookies…It took those guys a little bit more time."